BVRA DAY OCT 1ST, 2023!
---
---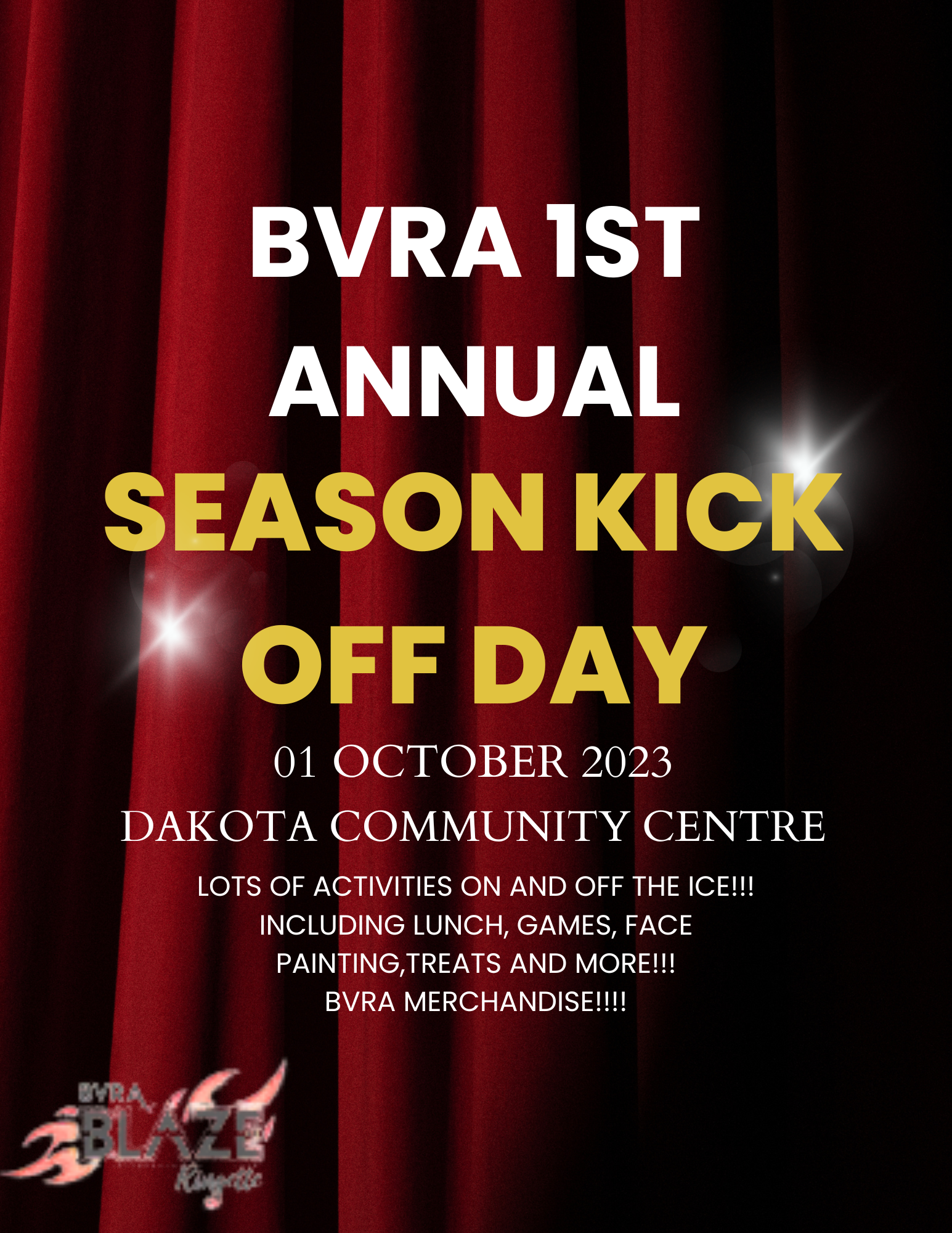 ---
Join Us:
BVRA DAY
Sunday Oct 1st,23-Dakota CC
GAME SCHEDULE OF DAY:
9:10 am-9:55 am South Rink - R4U & U19AA Angels
9:30 am-10:30 am North Rink- U12A vs U14A BVRA Game
10:00 am-10:45 am South Rink- U10 Team 1 vs Team 2
10:50 am-11:35 am South Rink U10- Team 3 vs Team 4
11:45 am -12:30 pm South Rink U12B/U14B mixed up- BVRA players Game
12:40 pm-1:40 pm South Rink U16AA Angels vs U19A BVRA -Game
1:00 pm-2:00 pm North Rink U16B/U19B mixed up-BVRA players Game
1:50 pm-2:50 pm South Rink U16A BVRA VS MacDonald Game
FREE ACTIVITES - GREAT HALL UPSTAIRS:
My Gym - 10:00 am-2:00 pm
Face Painter-10:30 am-1:30 pm
Balloon Twister/Performer-11:30am-1:30 pm
Games-(whole time)-Big Connect 4, Big Jenga,Big Checkers, Dominos, Dice
Free LUNCH for players- 10:30am-1:30pm & other special treats…..
Merchandise Table:
BVRA Merchandise for sale- ie shirts, toques, mugs, sweaters and more.. CASH ONLY.